About the Worcester Love hosts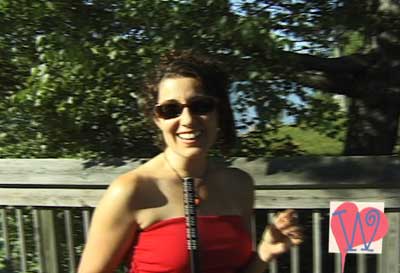 ANDREA AJEMIAN
Born in Worcester and raised in Rutland, Andrea Ajemian graduated from Wachusett Regional High School and Elmira College in New York. She produced and starred in the locally shot, award winning feature films, Rutland USA and Freedom Park. She recently produced the award winning teen drama Still Green, starring Sarah Jones (HBO's Big Love), Noah Segan (Brick, Cabin Fever II), and Douglas Spain (Band of Brothers). As a member of the Screen Actors Guild, Andrea has acted in a number of commercials, television shows, and feature films.
She is currently in development on the teen comedy, We Got the Beat, scheduled to shoot in Worcester County. In addition to hosting and producing Worcester Love, she is also producing a documentary about the history of Worcester. It is her mission to create a film scene in Worcester, complete with a local base of union actors and crew members, and studio and independent films.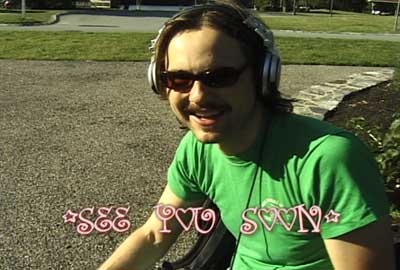 KAZ GAMBLE
Born and raised in Worcester, Kaz Gamble attended St. Mary's High School and Worcester State College before transferring to New York University's Tisch School of the Arts. After film school he became a successful musical recording artist with hip-hop group Bad Ronald, (Reprise/Warner Brothers) receiving heavy radio play and frequent spins on MTV. He then produced and performed in the Cooler Kids, (Dreamworks Records) scoring two Top 10 Billboard dance singles and an international tour.
In 2005, Gamble was a host on "Rock Around the Block", a nationally televised reality show in the UK. Currently, in addition to hosting and producing Worcester Love, Gamble is directing a documentary about the history of Worcester, as well as producing the music for the feature film We Got the Beat.
Kaz Gamble is a member of the Worcester Historical Museum, Massachusetts Historical Society, Museum of the City of New York, and the International Documentary Association.
From Sturbridge to Harvard, Royalston to Blackstone, Westboro to West Brookfield–There is so much to see and do in Worcester County (Central Massachusetts)–WorcesterLove.com is the video guide to help you plan your adventure.